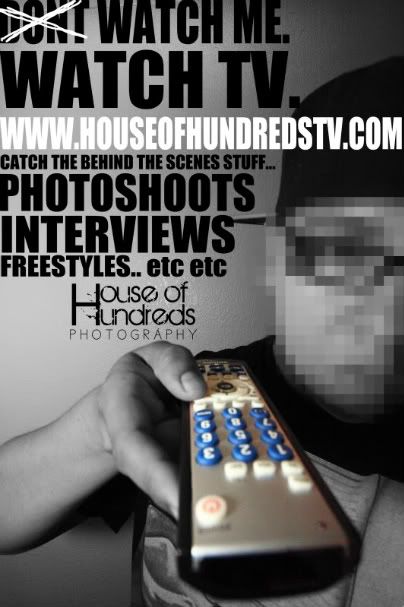 whats cool everybody?!
so for the past couple months Nasty and myself have been putting together alot of footage to showcase to all of you. while yes its mostly behind the scenes stuff and in most cases will be photoshoots, we also plan on bringing you more interviews with the people we photograph. a photojournalistic blog of sorts.
we also plan on bringing you some freestyle footage of the recording artists we work with and much more. so hang in there with us were gonna keep doing what we do best.. SHOOTING HOT SHIT!
so go checkout some stuff. theres only a few videos up now but were bringing much more. stay tuned.
http://www.houseofhundredstv.com/